Our Legacy
At Robert White Jewellers, we pride ourselves on providing first-rate service, in-depth knowledge and unmatched craftsmanship. After all, we've been creating stunning handmade pieces for close to 140 years now. During that time we've worked closely with our customers, really listened to their needs and what they're looking for in their jewellery. And then we put all our passion and skill into every piece to not only match, but exceed our customers' expectations.

Whether it's a special something for a special someone or restoring a family heirloom or antique, we take delight in every piece we create. We'll get you involved, and make sure you're happy with everything throughout the whole process. Even if your knowledge of jewellery is limited, we'll guide and support your decision-making.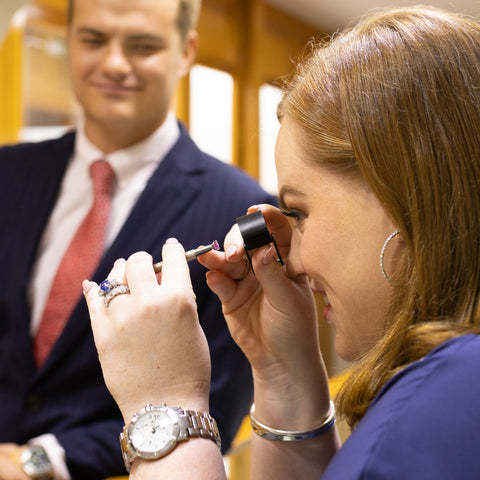 Then, once you've given us an idea of what you'd like, our team designs with you and creates handmade pieces to complement any of the beautiful natural gemstones you've chosen.
Speaking of gemstones, we have access to some of the world's finest diamonds and precious coloured stones, which are imported from the best cutting houses. We pay particular attention to the cut, colour and clarity of all our gems, and our diamonds are certified by the internationally recognised and highly esteemed Gemological Institute of America.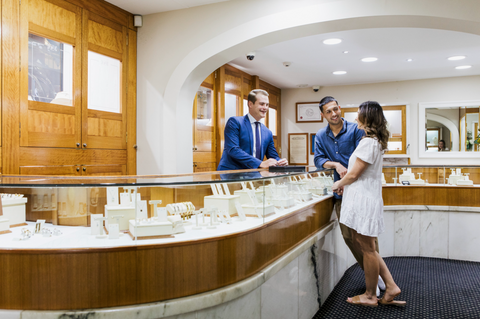 Additionally, we have a beautiful collection of Australian South Sea white pearls from Broome in Western Australia, as well as Tahitian black pearls and Japanese Akoya pearls. We're also proud to have been selected by the Argyle Pink Diamond Mine in Western Australian to showcase a selection of the world's rarest Australian Argyle Pink Diamonds.
So it's safe to say that, at Robert White Jewellers, you'll receive quality right across the board. From the moment you walk in the door to the moment you walk out with your new piece, you'll enjoy service, knowledge and craftsmanship like nowhere else.